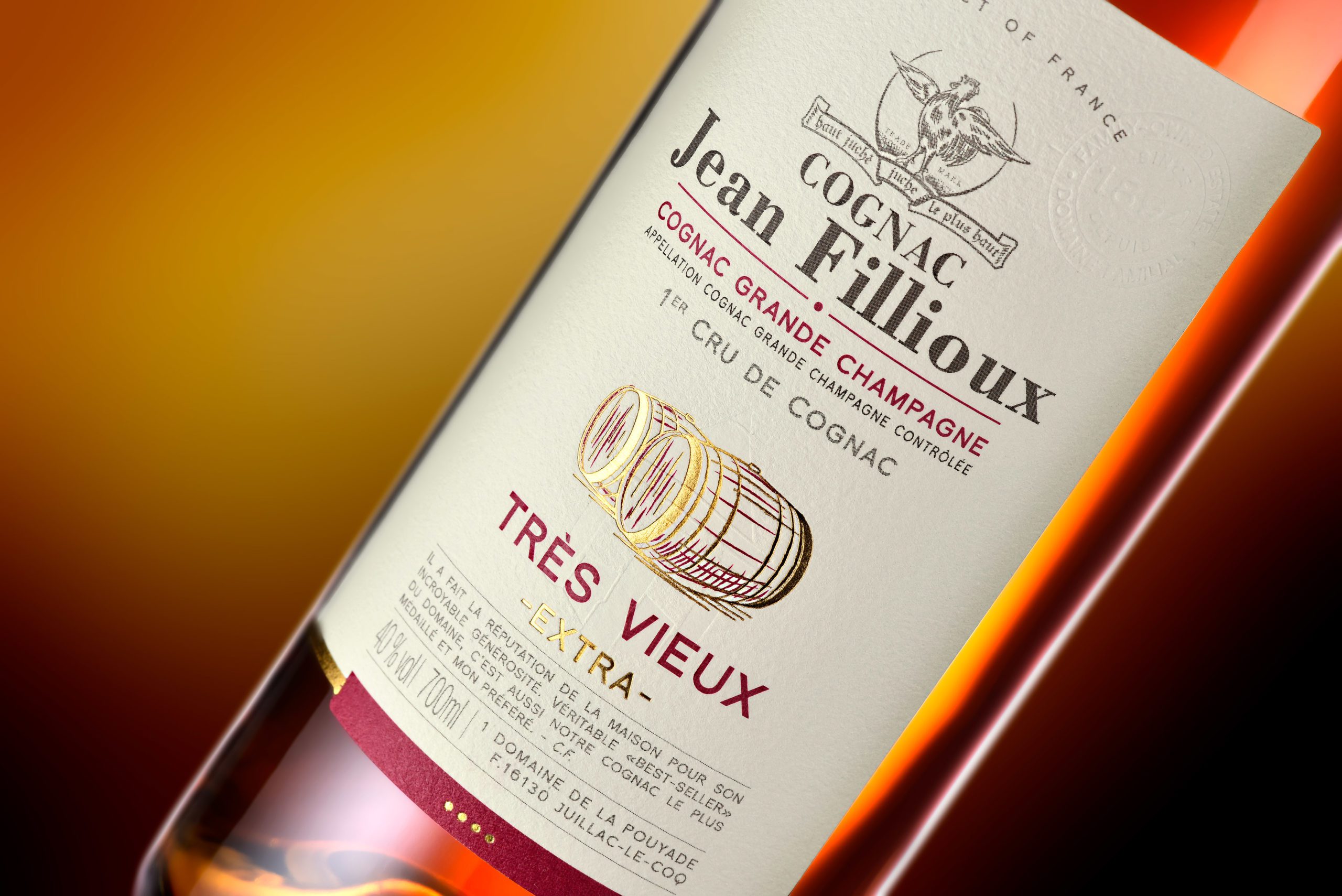 The team is happy to present its new packaging. Faithful to our identity, it combines modernity, shimmering colors, and improved eco-design (1). Formerly "XO EXTRA", it becomes Très Vieux – EXTRA, for more clarity within the range. Don't worry, the formula hasn't changed!
This innovative design features a pictogram of "old barrels", symbolizing the time needed to elaborate this exceptional quality. Our redesigned box offers all the information you need for your tastings. Find it from now, as you go along at our vendors, by following the links on our website.
Dive into the fascinating history of the Très Vieux with Pascal Fillioux, from its origins to the present day, and discover the revival of our best-seller.
Who created the Très Vieux, how and when was it born?
"The Très vieux quality is the oldest of our range, it has changed packaging over the generations, it has even changed name because it has always been the warhorse in our qualities. It was created by my grandfather "Jean" under the name "Vieille Réserve". At that time, it was bottled as "cognaçaise"(2) with a label and a collar that was underneath named "Vieille Réserve". Later, my father Michel changed the packaging to "Très Vieux" and then we switched to "Normande" bottles in the 70's, but we did not change its quality which was still an assembly of very old eaux-de-vie, initially aged in new barrels. It is for me in the range, one of my favorite cognacs so much it is complex. It is also Christophe's favorite cognac. It was the first assembly he made when he joined the estate."
How were the packaging of the Très Vieux designed?
"Before the war, when my grandfather created the "Vieille Réserve", designers did not exist yet. So, he had to work with the printer to compose the label. My grandmother was a painter with some talent. In fact, several of the paintings on the estate were done by her. My grandfather, as for him, was fully dedicated to his role as cellar master, but the creation of packaging was not his specialty. So, I think my grandmother brought her personal touch to the design of the labels. The "Très Vieux" has not always had a specific packaging. Originally, it was sold in wooden crates, wrapped in silk paper and protected with straw in wooden boxes".
What makes the Très Vieux different from our other "XO" cognacs?
"The Très Vieux is an eau-de-vie that is aged in new barrels for few years. Then, it is put in older barrels for many years during which it will gain roundness and complexity. This is what differentiates it from our younger eaux-de-vie, which are mainly aged in red barrels, and from the older eaux-de-vie, which are aged longer in new barrels".
What do you feel when you taste the Très Vieux?
"The Très Vieux is very mellow; it does not have a specific aroma like the Cigar Club or the XO Grande Réserve where we have this vanilla that rises in attack. The Très Vieux is all roundness, we have aromas that I like such as the very ripe melon and orange jam, really round aromas but above all with a very supple finish".
How did the Très Vieux gain the popularity it has today?
"To tell you the truth, I have no idea and I would like to know. Because we don't always know the key to success, how we get there. There was a time when we sold more "Cep d'Or" than "Très Vieux". When Cep d'Or was launched in 1972, this cognac took a part of the market from the Très Vieux. Little by little, the trend was reversed and the Très Vieux continued to gain market parts. This success is due both to a very good quality and to a contained selling price. We sell well what we like, I am unable to sell an eau-de-vie that I do not like. So, the fact that it is our favorite cognac with Christophe, we may talk about it better and who knows, it may be the key to the success of Le Très Vieux".
Christophe Fillioux's word
The reputation of the house was mainly built thanks to this Cognac, for its generosity. It is our "best-seller" and the most awarded, as well as my personal favorite.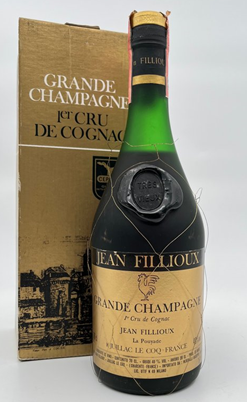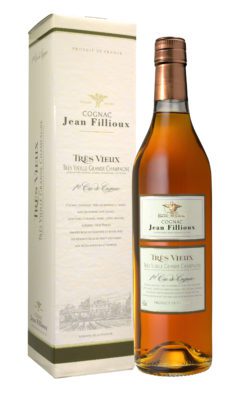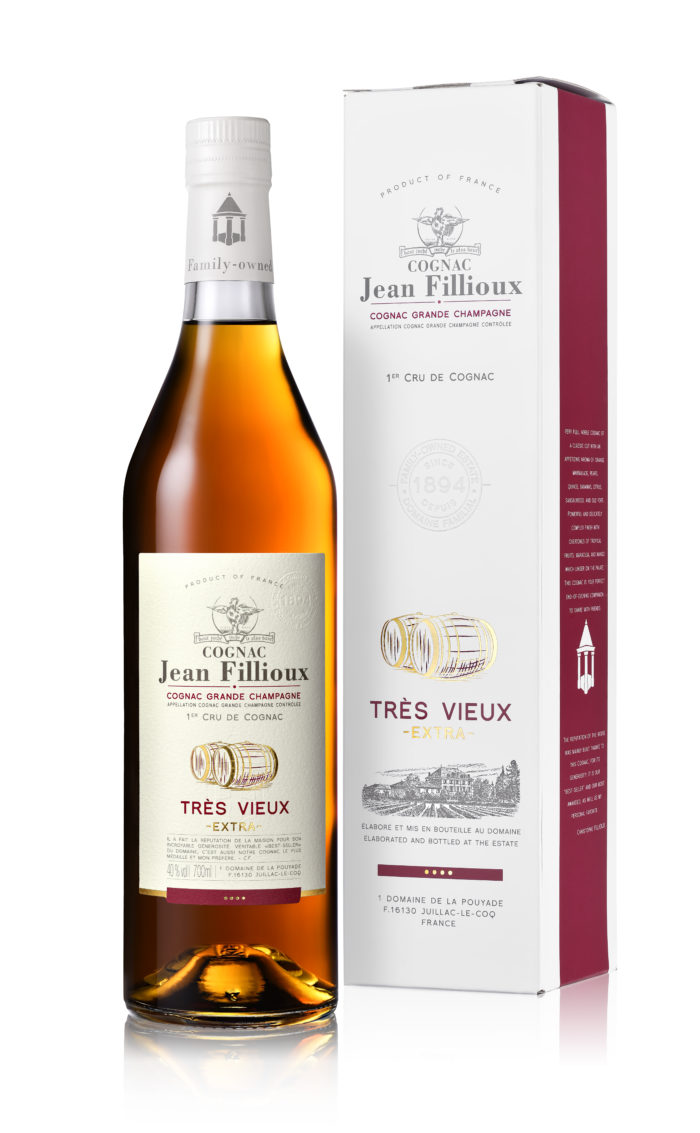 (1) : We will discuss this topic in more detail in another article.
(2) : The cognaçaise is a type of bottle commonly used locally like the Bordelaise in Bordeaux.