The classics
Très vieux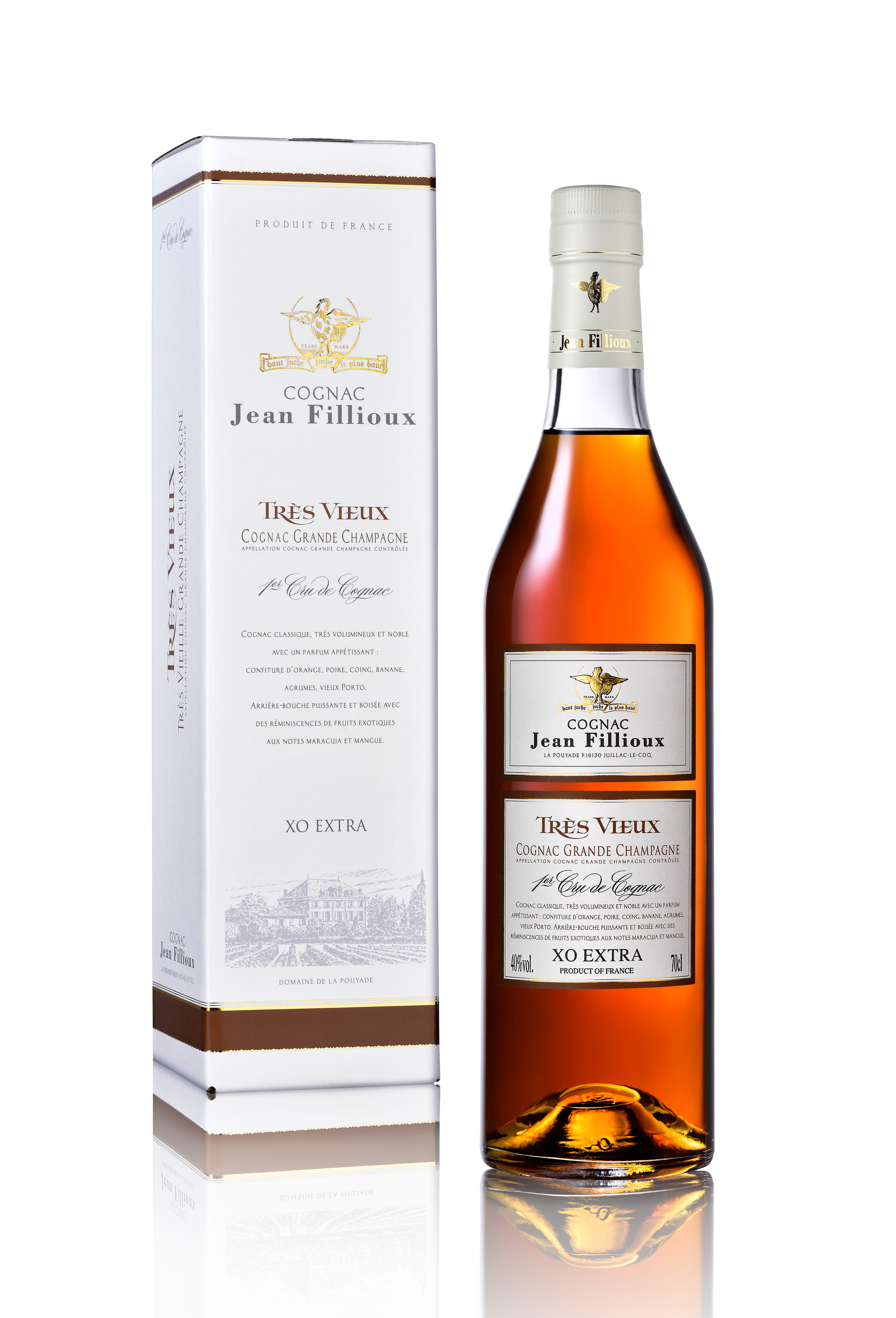 Tasting caracteristics
A very beautiful Grande Champagne Cognac of the purest tradition. It's the image of our family cognac house "Jean Fillioux" and our leader. Very appetizing cognac, powerful but elegant, very full. Vanilla aroma explodes on the nose and on the palate. Noble cognac with some notes of jammy fruit, orange marmalade, quince, pear. Surprising very long finish with spicy notes coming through. It's the perfect end-of-evening companion to offer your friends.
A pure Fillioux-family product.
Cognac Très vieux at points of sale
Nose
Appetizing perfume of pear jam, banana, citrus fruits and old port.
Mouth
Powerful and woody of exotic fruits, maracuja and mango.
Pairings
Ideal for gastronomy, blue cheese, caramelized apple pie and dark chocolate.
Distillation
Wine with the lees.
Distilled twice in Charentais pot still.
Soil and variety
Cretaceous clay-limestone.
Ugni blanc (Trebbiano in Italia).
Conditioning and degree
40% – 700ml
Awards
Master Medal 90-100 points – Cognac masters – 2023
Ultimate recommendation 98 points – Ultimate Spirits Competition – 2020
Double gold medal – World Spirits Competition – 2016
What the press says
"★★★★★ – Highest Recommendation" – Spirit Journal
N°15 and the first Cognac of the 2013 Spirit Journal
World's top 120 spirits
"So Elegant, Fascinating and Complex" – Martine Nouet & Dave Broom
96 points – Wine Enthusiast (USA) 2017
98 points – Chairman's Trophy – Ultimate Spirits Challenge 2020